John Henriksen Land Surveying has merged with Central Survey PLLC and will be continuing to perform surveys as before

Land Surveys for Residential, Commercial, & Industrial Properties
Complete your project on time with detailed land surveys from Central Survey PLLC of Chicago, Illinois. Backed by more than 95 years of surveying experience, we provide accurate topographic, ALTA/ACSM, and condominium surveys for residential, commercial, and industrial properties.
Central Survey PLLC is a neighborhood company serving the Chicagoland area since 1920. Our friendly experts take the time necessary to walk you through the surveying process and answer any questions you may have. We have regular customers throughout the area who constantly refer their friends and family to us.
All of our land surveys are customized to meet your specific needs.
Land Surveys
All surveys start out as a land survey. The minimum requirements for these show a closed boundary and all improvements up to and including the adjacent properties within 3' to 5'. Improvements include buildings, additions, walks, patios, and fences.




Staking
Staking can be added to the survey. This is done by physically documenting the boundary corners of the property with iron pipes, rods, or other markers or by using reference marks placed in a concrete walk or curb on or near a boundary corner.




Topographic Surveys
Topography can be added to either survey. This is performed in relation to an established benchmark or assumed elevation. Ground elevations are taken on a grid layout generally up to and including a 25' perimeter outside the property and to the center of the street. All visible utilities with necessary invert elevations are also included.
Service Area
Serving Chicago and the Chicagoland Area, including all surrounding counties.
Central Survey PLLC provides you with a comprehensive plat of survey that helps you plan for construction or improvements.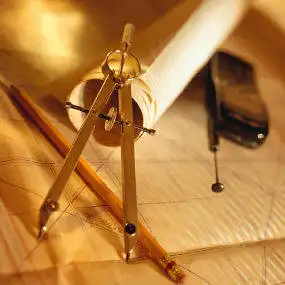 For a land survey, we need at least one of the following to get started: a property address, property index number, or legal description.


Surveys are completed in as little as a few days from the initial order. Our field crew visits your property to measure and obtain the necessary data. This information is then used to create a computer-generated plat of survey.
Unless a previous arrangement has been made, payment is expected prior to releasing the plats. Payment can be made over the phone or in person. Our surveys are signed and sealed legal documents that can be used for any real estate purpose whatsoever. A minimum of four copies are provided.
Please fill out the form below and we will contact you shortly with the requested quote.
Please fill out the form below to place your order.
We understand your requirement and provide quality work.
Hours of Operation
Monday - Friday
8:00 am - 4:00 pm
Location
6415 N Caldwell Avenue
Chicago, IL 60646